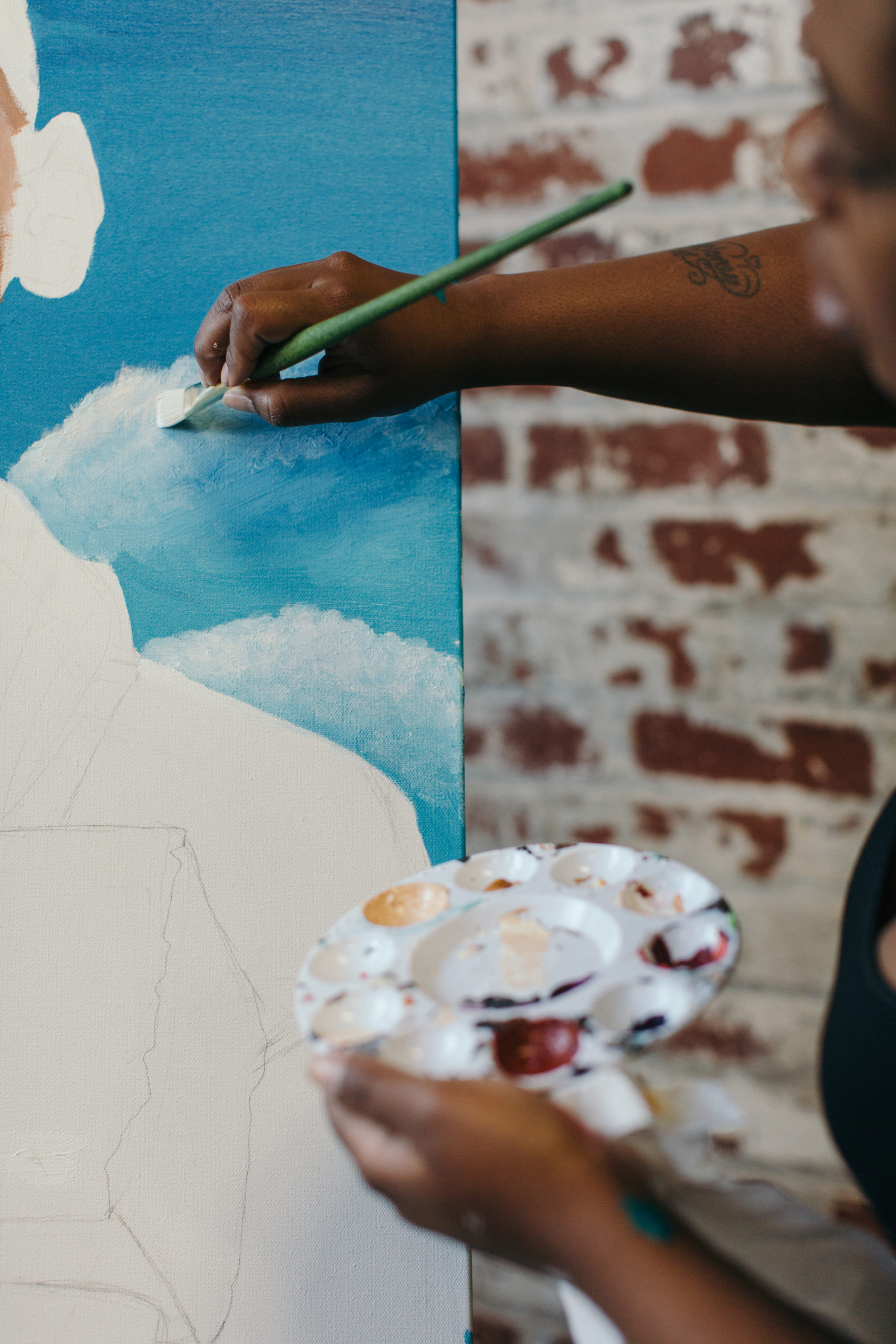 How do I get featured?
In order to express interest in a feature on the YBA blog, click here.
For the YBA Instagram, use the hashtag #youngblackartists on the photo you would like for us to repost. We would then go through the tag and choose who to repost from there. Due to the high volume in request, we are unfortunately unable to repost everyone.
I want to help YBA in some way, how?
It is awesome that you are interested in joining our team! We are always looking for writers, photographers, and other many other positions we plan to open soon. Click here to view current opportunities and to express interest.
I have an idea for a blog post, how can I share?
Feel free to always email us at info@youngblackartists.com or use our contact form to share any comments or blog ideas. If you are a writer and would like to be considered for a featured writer position, email us and we can potentially set a time to chat about your interest.
Do I have to be young to get featured?
Everybody's young ?
Why does YBA choose not to feature nude art?
YBA values and appreciates art in all forms, even nude art! According to the current direction and purpose of YBA, we want to make sure we appeal to all age groups, including those who are under the age of 18 years. Therefore, nude or sexually explicit work cannot be endorsed.