Being from a small town in the Midwest, you don't always come across people who are unapologetic about their creativity. People who dream bigger than what they have been shown and decide to run after that dream, even if it is beyond the bounds of their environment. Speaking with Rashod, I learned that focusing on what you love is the main motivation behind continuing to create.
---
Rashod Taylor, an award-winning professional photographer who has worked with brands such as Essence Magazine and Vibe Vixen did not at first imagine himself pursuing a career behind the lens. As a college freshman from a small town in Illinois, Taylor first decided he wanted to follow in his father's footsteps and pursue a career in finance. Once arriving at Murray State University, Taylor realized that sitting behind a desk wasn't his idea of a fulfilling career. Thinking back on his high school days, he realized he had a true passion for photography. "In high school is when I started picking up photography. I worked for the school newspaper and yearbooks," Taylor remembers. "I moved away from journalism. I just enjoyed being able to communicate what I'm feeling, what I want to say to people through my craft. I'm not much of a writer." Connecting back to his craft was the catalyst for the many opportunities that flowed in soon after.
"I just enjoyed being able to communicate what I'm feeling, what I want to say to people through my craft."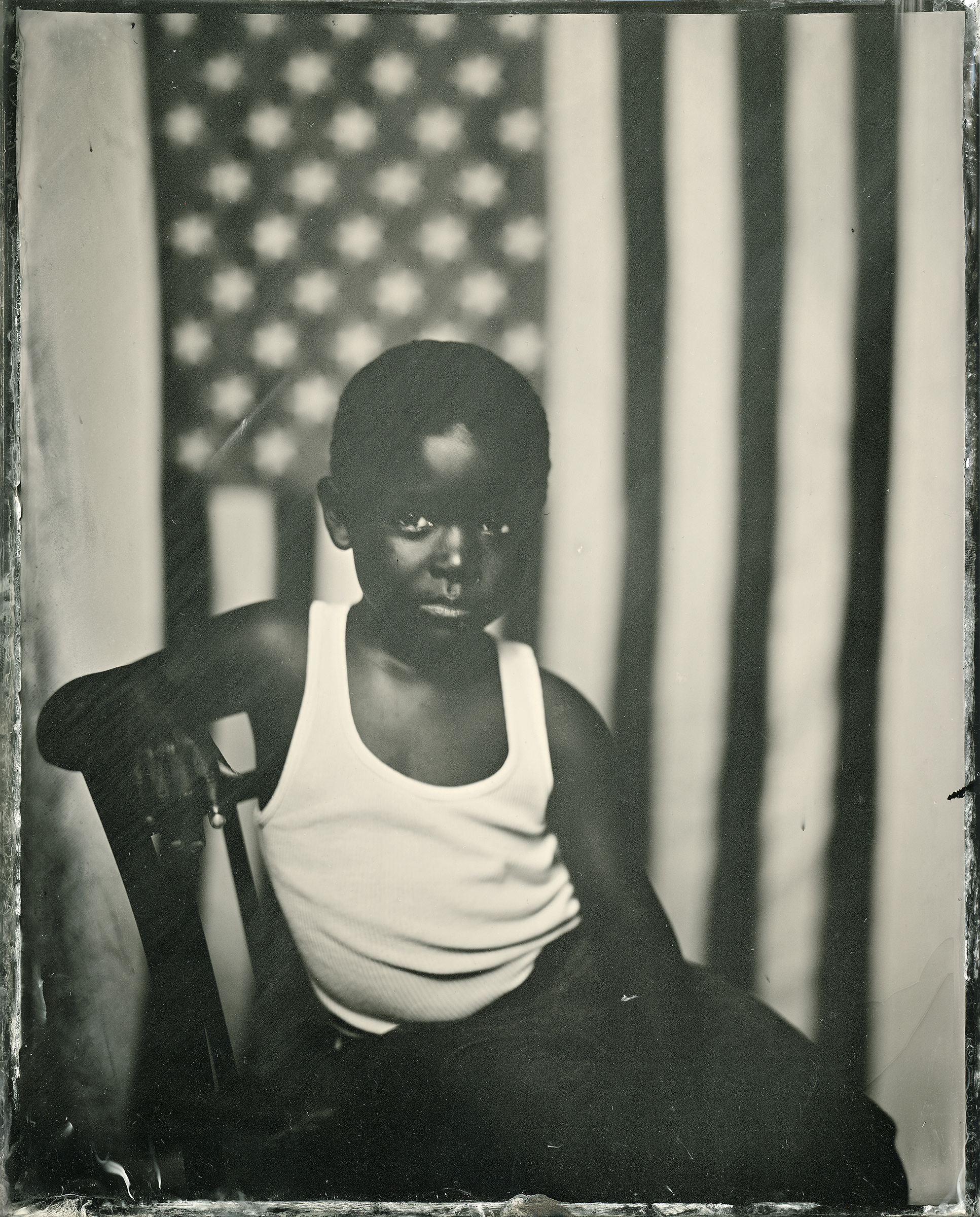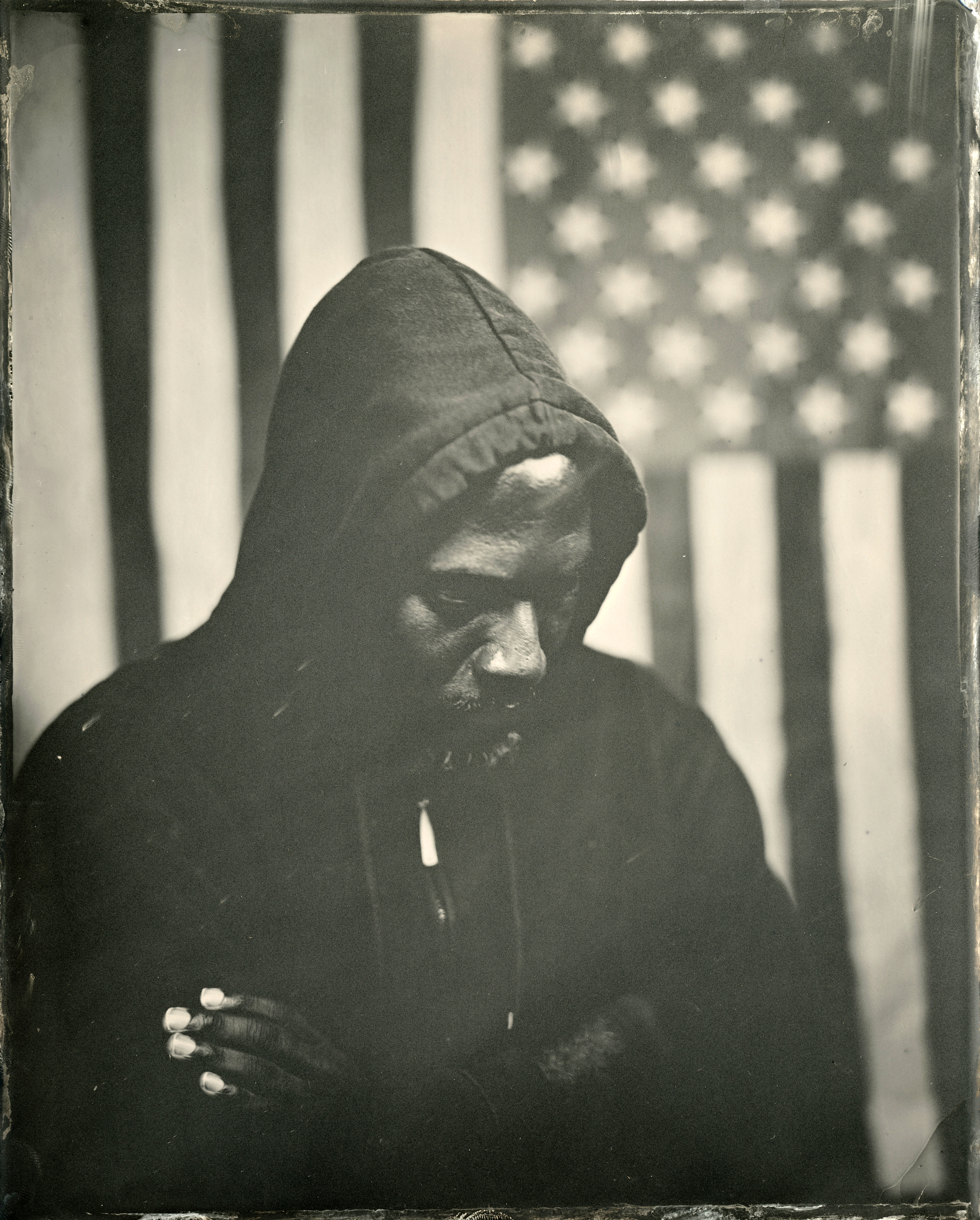 Photography by Rashod Taylor • My America Series
Just a couple months shy of graduating with his BS in Art, Taylor was met with the opportunity of a lifetime: interning for Essence Magazine. "That was one of the big turning points in my art career," Taylor states on how this internship came knocking on his door. For almost 8 years, Taylor built his skills and his portfolio working with multiple brands and influences in New York City and Chicago alongside Essence. Once his internship ended, Taylor decided to return to his hometown and started a new career in finance. "I always came back to my art as my side hustle until that side hustle overtakes my main gig one day." During this time, Rashod got married and started his family. Peaks and valleys came with continuing his career as a photographer, but his interest sparked up again once he attended a workshop about Wet Plates, a popular form of photography during the 1800s and early 1900s. "I really just fell in love with it. The work that goes into making an image made me slow down." Taylor says that this new direction inspired him to connect his love for people with the historical aspects of photography, leading him to start his new series called My America.
"I just love people…I get like an energy from hanging out with people a lot. Getting to know someone, understanding where they come from, who they are, and then really having the challenge to photograph them."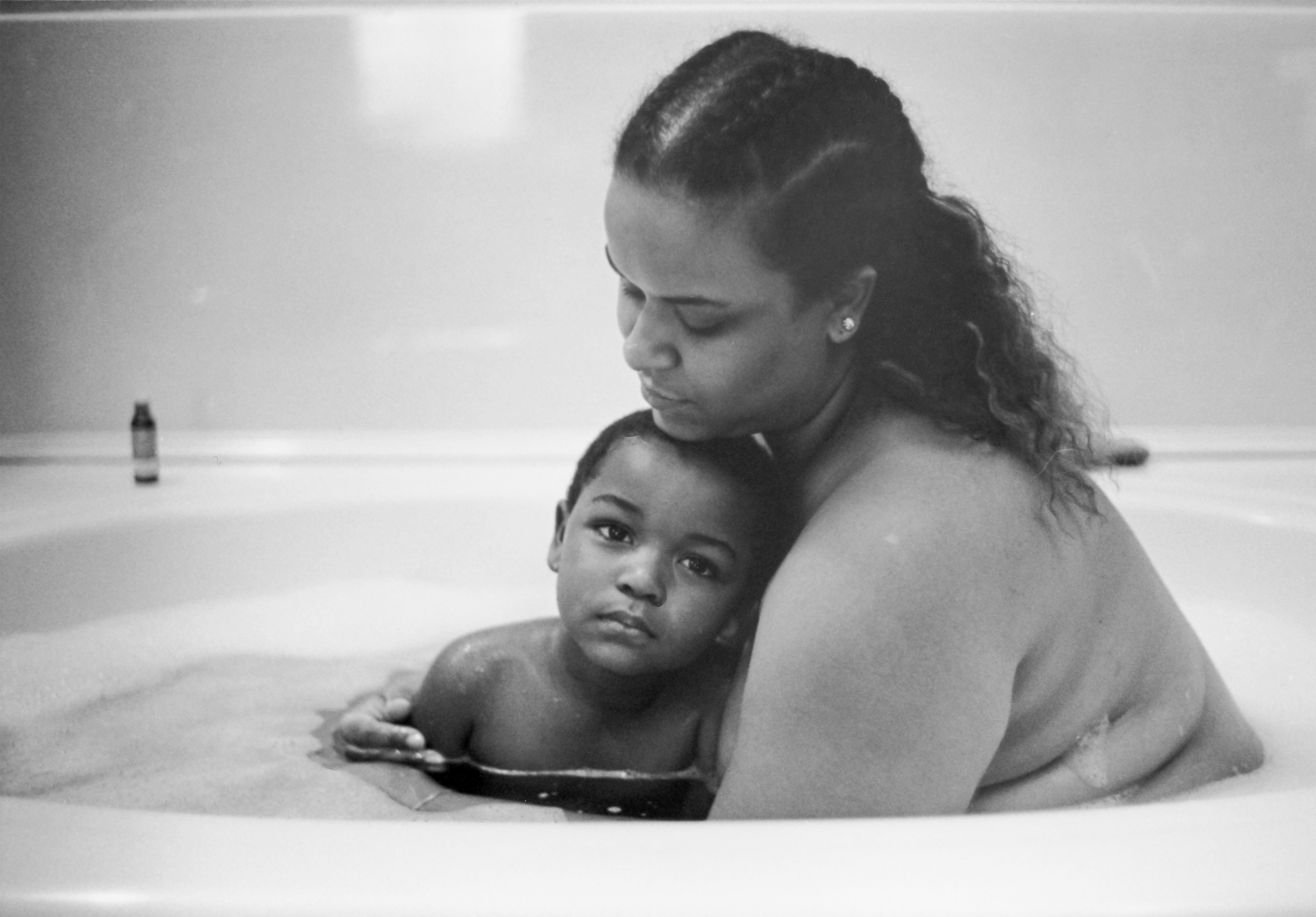 Photography by Rashod Taylor
Still early in his career, Taylor acknowledges that he has had many successes, but he still battles the fears that come along with putting your work out for the world to see. Although social media has made it easier to promote his photography, he finds it difficult to share those pieces that are more personal for him and his family. Nonetheless, knowing his own truth and making images of what he loves has remained his main focus and motivation for continuing to shoot. "If you shoot what you love, then at some point someone else is going to appreciate it. It'll show in the images."
---
Stay connected and check out more of Rashod's work below!