It's no question that the subject of mental health has been one of the biggest topics in 2019. More people are admitting their struggles and if you personally struggle with a mental illness, then you'll feel what this article talks about on some sort of level. We sometimes forget that our favorite artists are human beings just like us; they just, you know, make 100x more money and experience the world beyond seeing pictures on IG. They go through things just like us except their issues are just posted everywhere for all of us to see.
---
Summer Walker's Over It album has been blessing my ears since it dropped. Ladies, I know y'all have been using her songs as Instagram captions. I definitely just did, no shame. We all know the norm – artists drop an album and then the back-to-back concerts and shows come next. So, the excitement was there knowing Summer Walker was going on tour, naming it the "First and Last Tour." And sadly, just last week, she announced that she was going to end the tour early. Fans were definitely not happy, but they wanted to know why. Not only to that question, but to those who had already attended wondered about her lack of stage presence or even interest.
The answer is simple, yet misunderstood: Summer deals with social anxiety.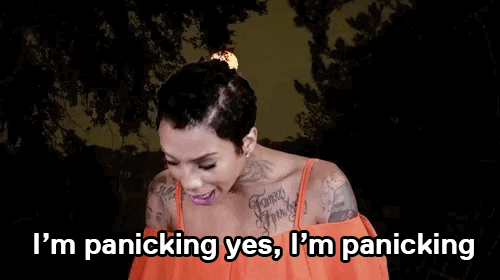 Once she cancelled the tour, a video popped up on her twerking on her boyfriend, London on da Track. That immediately sent Twitter fingers into a frenzy, accusing her of "faking her anxiety", "scamming the girls"or even suggesting that "she just shouldn't tour". Since then, she has been catching words from all over, but noticed that most of her hateful comments were coming from women with children. On Monday, Summer posted on Instagram: "It makes me feel soo bad cause it's clear that if the children are developing or struggling with any type of mental disorder such as anxiety, depression, schizophrenia, it'll be brushed to the side and will never receive any treatment because it'll just be 'an act'". I didn't see anything wrong with it *Kanye shrug* Her anxiety might be present on stage in front of thousands, but if she's in a safe space with someone she loves and trusts…yes, she is going to be different. But I get it: as a fan that would be upsetting; traveling and paying tickets and who knows what else to see someone that you adore and their energy is so off, it has you thinking about what could you used that money for instead.
Seriously, fans tend to forget that one thing: Artists are human beings too.
I admit that I applaud Summer for being so transparent about her struggle because I know exactly how she feels. I understand what it feels like to have a passion and want to show it off to the world. And once the big event arrive, the nerves take over. Summer being on stage is my equivalent of being at an art showcase. On display is your heart and soul, and all around are people looking, staring, and judging. It is a lot for some to take in. Everyone is different and that's hard for most to understand. For those who suffer with mental health issues, please know that you are not alone! Go ahead and use those talents for healing, seek treatment, write, travel, paint, do whatever makes you feel happy! And if you need something to listen to for a vibe, go ahead and listen to "Over It" by Summer Walker 🙂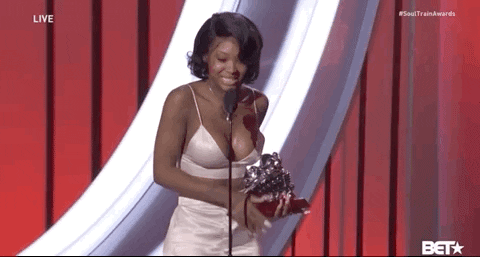 ---
What are your thoughts on Summer's comments?
All Gifs in this article are from giphy.com