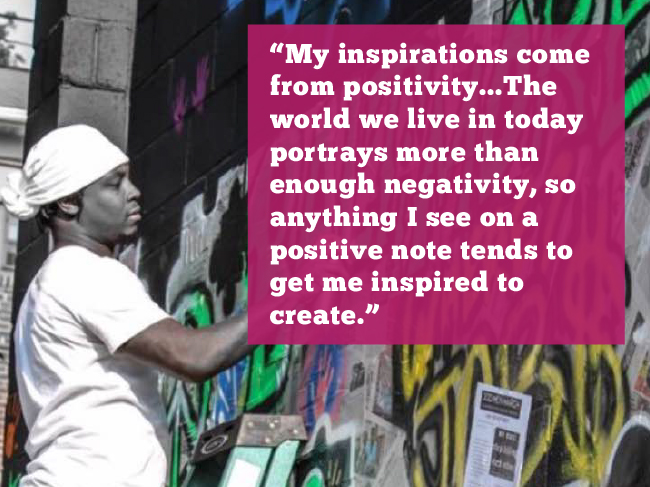 Tell us about yourself and what you do. When and why did you become an artist in your field?
I am Jerrell Gibbs, a visual artist from Baltimore, Maryland. I first started painting last year June 15, 2014 on Father's Day. I received an easel as a gift and have been using it ever since. Prior to painting, I use to sketch when I was around the ages of 7 to 10.
What is your biggest obstacle as an artist? What is your biggest success?
My biggest obstacle as an artist that I've encountered so far is time management beings though I still have a full time job. I've realized I produce some of my best work when I dedicate a good amount of time to it vs. doing a quick, less detailed piece.
My biggest success as of yet is putting on my own fashion show, with an attendance of 100 plus guest. The fashion show was art based. The clothing were all handpainted by myself along with accessories and footwear.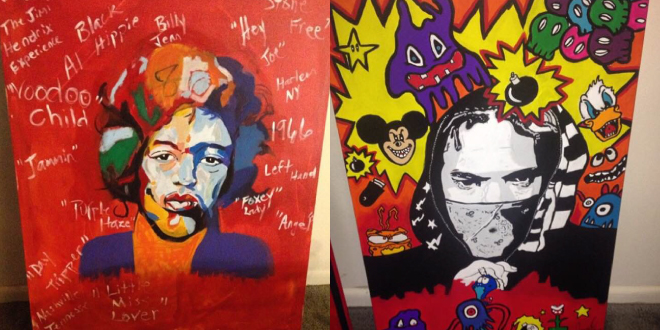 "Jimi Hendrix" and "Chris Brown Graffiti" by Jerrell Gibbs
What inspires your work?
My inspirations come from positivity. Anything positive I'm all for it. The world we live in today portrays more than enough negativity, so anything I see on a positive note tends to get me inspired to create.
What advice would you give an aspiring artist?
My advice to an aspiring artist is to never stop. If there is something you wish to accomplish, don't let anything get in your way. Impossible is nothing.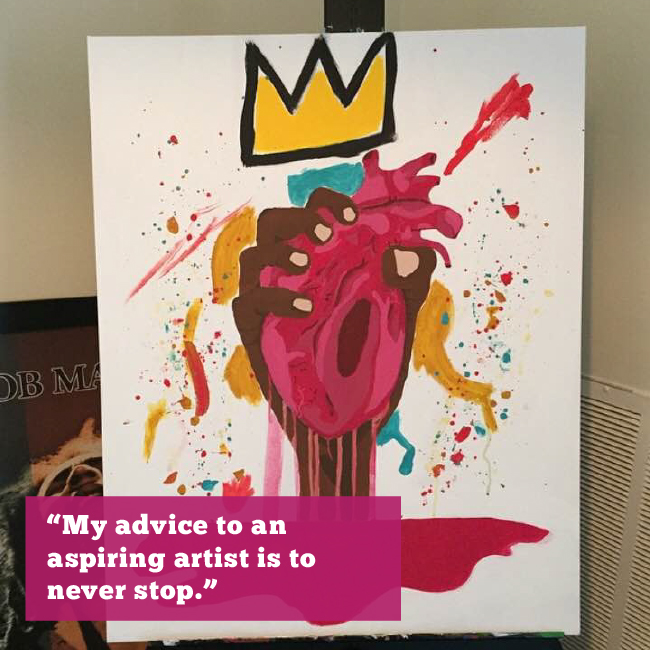 "Blood of a Slave, Heart of a King" by Jerrell Gibbs
Keep up with Jerrell!
Instagram: @jerellgibbs
Facebook: Jerrell Gibbs
Follow YBA
IG: @youngblackartists
twitter: @ybartists
tumblr: youngblackartist.tumblr.com
facebook