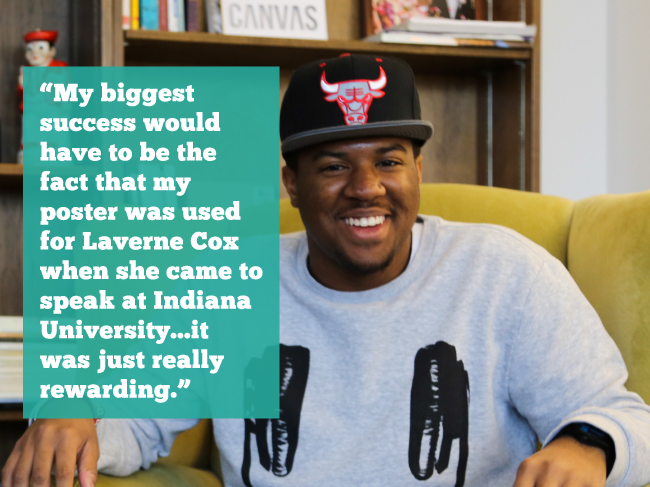 Tell us about yourself and what you do.
My name is Justin Muse and I am a junior at Indiana University.  My major is Informatics with a cognate in graphic design.  I am a big kid at heart, and I am really into media/entertainment and pop culture.  I try to incorporate all my interests into my graphic design work, so that it really encompasses me as an individual.  With whatever you look at, you're able to tell that its' by me.  In my free time I love to watch movies, listen to music, or read.  I am an artist who is dedicated to the field of graphic design and will be for the rest of my life.  It comes naturally to me, and it feeds my soul.
When and why did you become an artist in your field?
Ever since elementary school, I have been into art.  I used to grab images of my favorite cartoons, print them out and then try to draw them on my own.  At first, it was just a hobby, and I didn't think much of it.  During the majority of my teen years, I was convinced I was going to a computer scientist, but during junior year in high school, I had a friend who took computer graphics and suggested that I should take it.  So I did, and it changed my life forever.  I did really well in the class and had realized graphic design was my calling.
What is your biggest obstacle as an artist? What is your biggest success?
My biggest obstacle as an artist was during my freshmen year. I had joined my university's Union board, specifically the design and technology committee. The director of the committee never liked my designs and it was understandable because I was a beginner. But then she held a personal meeting with me and told me that I just wasn't a great designer and that I needed to take a step back.  It upset me at first, but it gave me the greatest motivation to become better and prove her wrong.
My biggest success would have to be the fact that my poster was used for Laverne Cox when she came to speak at Indiana University.  The fact that my design for such a great individual was used, was just really rewarding.  She even told me through instagram that she really liked my design. (YBA response: GET IT!!)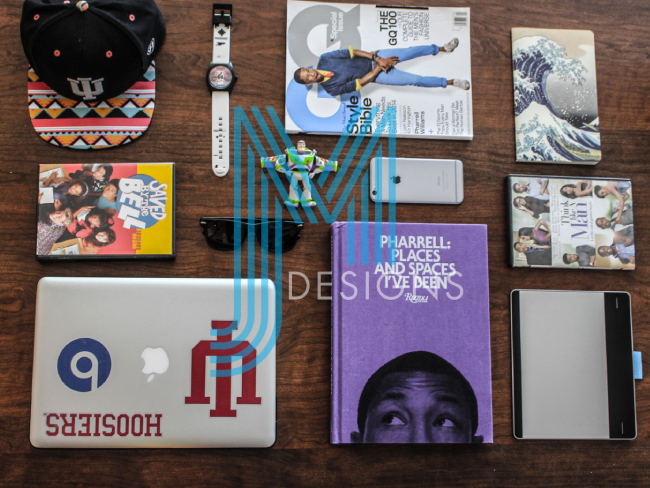 "This picture is everything that I like and that describes me." – Justin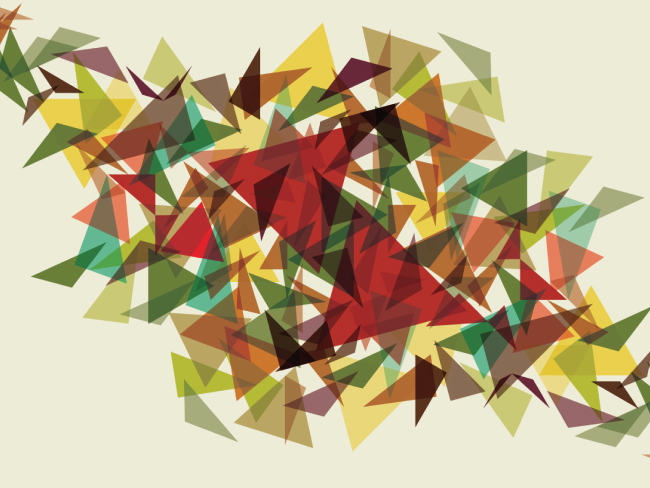 "Triangles" by Justin Muse
What inspires your work?
The one thing that inspires my work would have to be my personal interests.  Like I mentioned before, I'm a big kid, and I love media/entertainment, and pop culture.  In addition, I am really into clean sleek geometric shapes, and if you look at my work you can see a lot of inspiration from that.
What advice would you give an aspiring artist?
The one advice I can give an inspiring artist, is to always believe in your craft!  Like don't ever let anyone tell you that you aren't capable of doing something! Just always believe in yourself, and be confident in your work.
Keep up with Justin!
Instagram: @jaymuse_designz
Twitter: @jm_designz
Tumblr: jaymuse.tumblr.com
Follow YBA
IG: @youngblackartists
twitter: @ybartists
tumblr: youngblackartist.tumblr.com
facebook