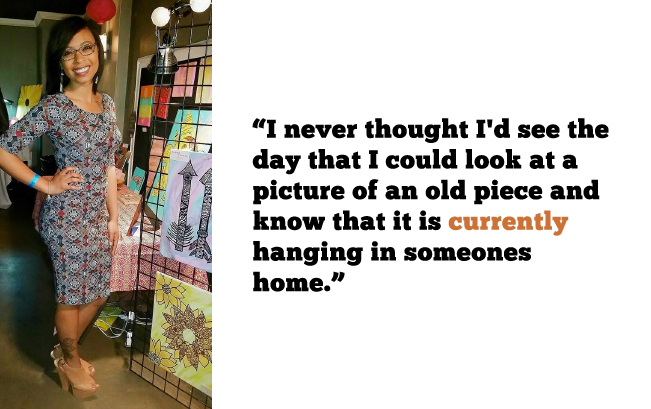 Tell us about yourself and what you do.
My name is Courtney Winter, and I paint and draw with acrylics.  My main focus is line work similar to the "Zentangle" style.  I'm 22 and I've been doing art for as long as I can hold a crayon.  I'm a North Carolinian representing Raleigh!
What is your biggest obstacle as an artist? What is your biggest success?
My biggest obstacle as an artist is mustering up the bravery to step outside of my comfort zone. I have recently done some pieces that are out of the ordinary for me but they've turned out pretty great!
My biggest success is actually having fans and slowly but surely building my brand.  I have done 3 shows this year and I have another one scheduled for August so that is definitely a huge successful step for me.
What inspires your work?
Honestly, I just love doing art.  I love crafting, drawing, and creating things in general. I usually see something in my day-to-day life and it just inspires me to do a new piece of work.  Other artists also inspire me.  I love to see people do what they love!!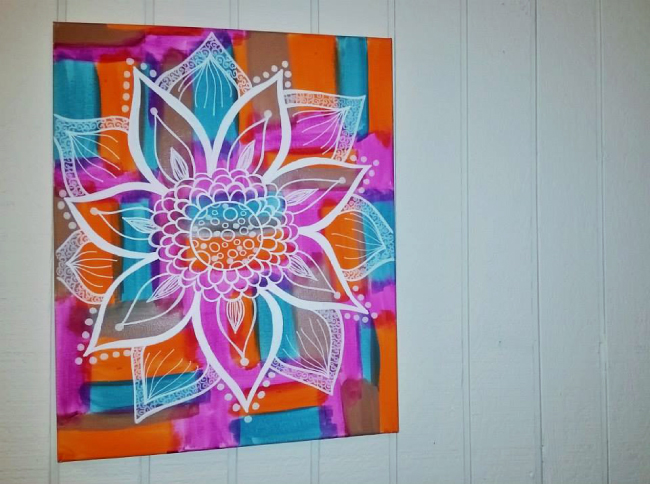 Are there any specific artists that inspire you?
Susan Commike is the artist that helped me muster up the bravery to actually display my art in a gallery walk through.  She is an amazing artist, and I thank her for pushing me to be great. She saw my work and immediately offered me to show my art in her studio for a First Friday event that is held at the location her studio is at.
What advice would you give an aspiring artist?
Don't be afraid to show your work.  Don't ever get in the mindset of "my work isn't good enough" because there are people who wish they could draw a decent stick figure.  Share your talent with the world and keep working to get better.  I never thought I'd see the day that I could look at a picture of an old piece and know that it is currently hanging in someones home.  There is no better feeling…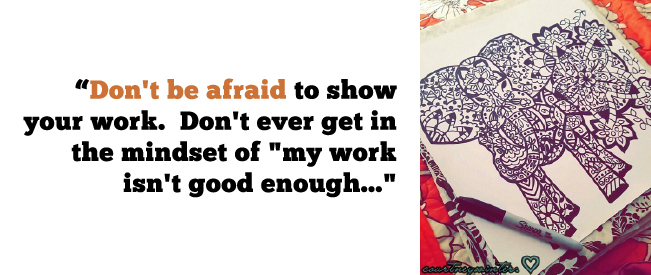 Keep up with Courtney!
Instagram: @artbycourtwinter
Email: artbycourtwinter@yahoo.com
Facebook: Art By Court Winter
Raw Artists: CourtneyWinter
Follow YBA!
IG: @youngblackartists
twitter: @ybartists
tumblr: youngblackartist.tumblr.com
facebook: Young Black Artists
Want to be featured!? Click here.
Leave a comment telling us what inspired you most about this feature!