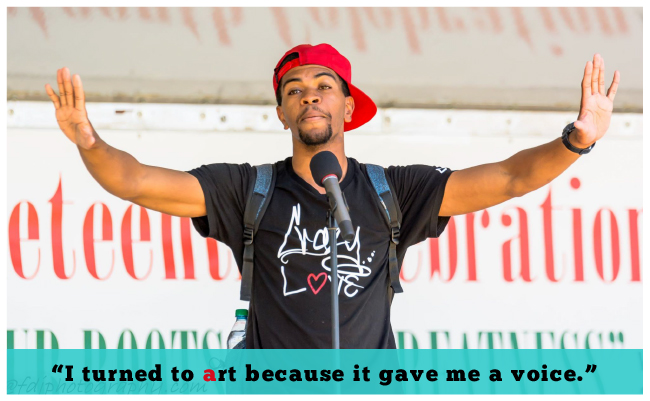 Tell us about yourself and what you do
My name is Brandon Leake, I am a Christian and I am a spoken word poet. I was born and raised in Stockton, CA in what most call the "ghetto." Being raised in a single parent household I turned to basketball as my escape, and as years passed, that shifted to poetry.
Why art?
I turned to art because it gave me a voice – not in a literal sense, but in a metaphorical sense. It allowed me to recognize that my opinion and perspective has value.
What is your biggest obstacle as an artist? What is your biggest success?
Now as an artist my biggest obstacle has been my everyday job; I have the responsibility to work to take care of myself and the one's I love, but that limits my time I can commit to my craft. So, I'm working as hard as I can to become a professional artist.
However, my greatest success poetically has been making the Sacramento, CA National Poetry Team. I got to compete with the best poets from around the world; it was amazing.
Listen! *snap snap*
"When I dream…I dream big y'all! I mean, I dream solar systems, planets of ambitions, moons of motivation, far stars to illuminate all of these dark scars because when i dream…I dream big y'all."
Are there any specific artists that inspire you?
The artists in which inspire me are Propaganda, Micah Bournes, Rudy Francisco, and he's not an artist, but he is a public speaker: Martin Luther King Jr.
What advice would you give a young artist?
If I were to give advice to a young artist I would tell them, embrace the process of becoming the best artist you can possibly be.
Bonus: Tell us more about Called To Move.
Called To Move started when I was a sophomore in college at Simpson University. What happened was we were watching a video in class about how a young boy in Hawaii helped change his entire school system by starting a prayer group with the faculty and staff. And by the time he was a senior in high school the graduation and college attendance rate sky rocketed by over 200%. As I was watching, I just began to question why can't I help make this world a better place. So after class, I prayed about it and I thought about what I could do to start that process, so I got the idea to start an artistry collective with some fellow artists at my school. Next thing you know, we had Called To Move. We hosted open mics on campus and around the city, growing from audiences of like 20 people to like 200 over the course of 2 years. It was amazing.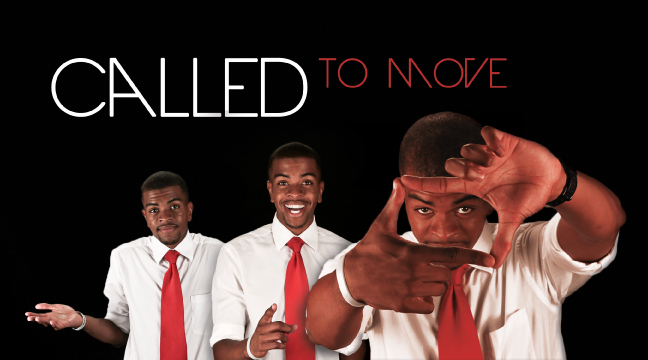 KEEP UP!
Website: calledtomovectm.org (book here!)
Facebook: Called To Move
Instagram: @calledtomove
Twitter:@called_to_move
Email: calledtomovectm@gmail.com
Follow YBA!
IG: @youngblackartists
twitter: @ybartists
tumblr: youngblackartist.tumblr.com
facebook: Young Black Artists
Want to be featured!? Click here.
Leave a comment telling us what inspired you most about this feature!