Every year, we get blessed with award shows. Some let us down, others will have us watching the reruns for the next week or so. So last Sunday, the Soul Train Awards aired and let me tell you, I was highly entertained. Now, I'm a bit late. I watched the ending of it the night it premiered. I decided to watch the show in its entirety about a few days later and write on it because I knew I missed some dope ass moments!
---
Here comes the rundown of my favorite dope moments of the night.
Y'all ready? Okay, here we go…
Tisha Campbell & Tichina Arnold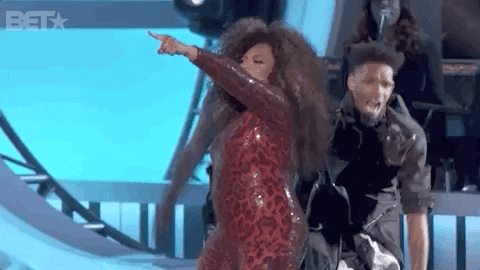 So this year's ceremony was hosted by my favorite duo, Ms. Tisha Campbell and Ms. Tichina Arnold. As soon as I heard they were hosting, I already knew it was gonna be something else. With them dancing to some Janet classics to Tichina flirting heavy with Sinqua Walls aka Mr. Don Cornelius (which was giving me liiiiiiife btw) to throwing whips at the Lady of Soul recipient, Ms. Yolanda Adams…they're the best crazy combo for hosting. Claps to whoever decided on getting them to host.
Best New Artists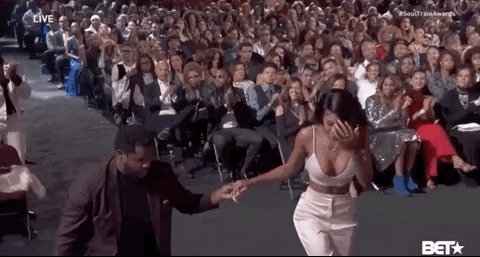 As far as the awards, I kinda wish they showed more awards and recipients. But it was cool though. I got to see why Ari Lennox was having a vent session on Twitter right after. Side note: She definitely had one of my favorite looks in that green dress. DMV yasss! But Sis was or is ready to throw in the towel on the music industry because she felt she deserved some awards that night. Her girl, Summer Walker, did take home the award for "Best New Artist". H.E.R. took home "Best R&B/Soul Female Artist and looked bomb AF accepting her award. The speech that Kirk Franklin gave after winning "Best Gospel/Inspiration Album"…talk about real.
"God did not call you to be microwavable"
"God did not call you to be microwavable" is the quote us creatives needed to hear. If you did not see the show, at least look up that acceptance speech. And to keep that positivity train going, Yolanda Adams with her acceptance speech for the Lady of Soul award. I admit I dropped a lil tear when she was talking about how special her daughter is to her. So beautiful.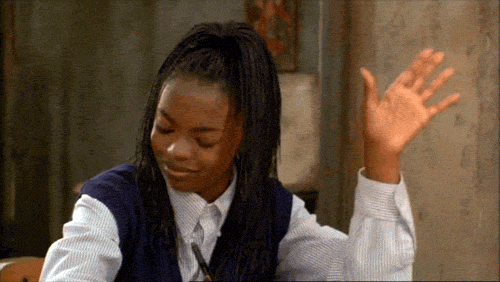 The Performances!
The performances! Not including the Jimmy Jam & Terry Lewis tribute. They get their own paragraph, okurrr. The one performance that caught me hella off guard was K. Michelle. I have not had the chance of hearing her song, "The Rain". Yall, I heard the beat and immediately started singing "Can You Stand The Rain". HA! Joke was on me because Sis was definitely singing something different.
Luke James. *sighs* All I kept thinking while I watched this was, "I should be there. Riiiiight there, mmhmm." BJ the Chicago Kid and Ro James came out with him to perform, "Go Girl" and did an amazing job. They should definitely start a group or do an album because yes. Wale (DMV!) and Jeremih performed "On Chill"(one of the best sampled songs this year) then Ms. Kelly Price came out and killed it.
Jimmy Jam and Terry Lewis
My favorite part of the night though was the tribute to Jimmy Jam and Terry Lewis.
I originally wanted to share my top 5 or 10 songs written or produced by them..IT'S TOO MANY! They even had to split the tribute in two. Babyface came out all cool as usual and presented the Legend award to them. The ballads portion included Boyz II Men and Stokely from Mint Condition. But all of the performances for the dance portion have been played daily on repeat. Let me run down them real quick..
Sounds of Blackness- Optimistic (The nostalgia!)
S.O.S. Band- Just Be Good to Me & Tell Me If You Still Care (Those dance with your honey jams)
Cherelle & Alexander O'Neal- Saturday Love (The shots of the crowd dancing like its a cookout gave me life!)
The Time- Jungle Love & The Bird
(I need tips from Morris Day on how to be so cool)
I know I didn't mention all of the awards or performances, but these were the ones I thought worth mentioning. I've been disappointed with some of the award shows lately, but this I can say definitely left me satisfied. My ONLY issue.. where was JANET?!
---
What was your favorite part of the show? Comment below and let me know!