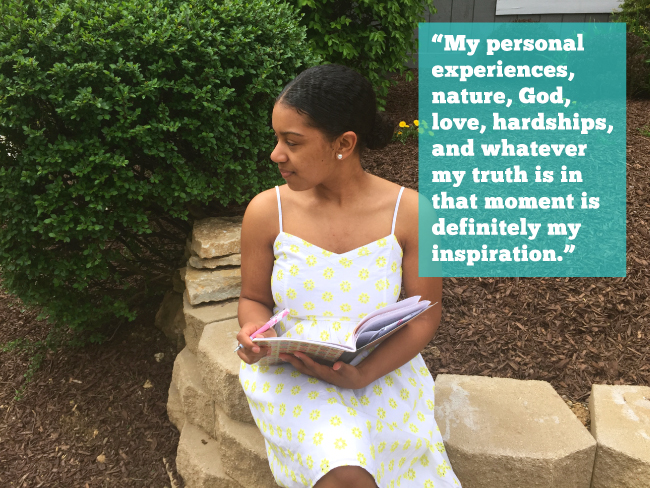 If you see a beautiful flower,
don't pick it; let it grow

You can tell a fruit un-ripen,
it's skin will truly show

Don't awaken love before its time,
it will come…

Please leave this young woman alone,
let her live.
Let her learn.
Let her be.

The greatest gift you could give her is autonomy.

-Tashema D.
"Letters to My X" SeriesTell us about yourself and what you do.
Tell us about yourself and what you do.
My name is Tashema Dancy, I'm 22 years old, and I was born and raised in Indiana. I am a visual artist and a poet.
When and why did you become an artist in your field?
I feel like I was born an artist. Both of my parents are artist, so art was all around me! I first became a poet around 4th grade; I was introduced to it in a creative writing class, where I wrote poems and short stories.  I fell in love with it. As far as art goes, I would watch my father draw, and we would draw together. I went to a performing arts middle school, so I was even more engaged with displaying my talents.
What is your biggest obstacle as an artist? What is your biggest success?
My biggest obstacle is not caring how people would perceive my work! I use to struggle with sharing my work, but now I am very open with it. Now I understand that anyone can be touched by it!
One of my biggest successes is seeing how people respond to my work. Nothing is new under the sun, so every emotion and experience has been felt and experienced before. I enjoy watching the positive reactions and seeing how we are all connected.
What inspires your work? 
My personal experiences, nature, God, love, hardships, and whatever my truth is in that moment is definitely my inspiration.
What advice would you give an aspiring artist?
I would tell them don't be limited as an artist. I feel like the word "artist" has been limited to painting and drawing, but an artist can be a chef or a landscaper, for example. Push those limits and boundaries. Know that you are already an artist! Education is great, but you don't need special training. So believe it, own it, and be confident in yourself. Stay true to whatever your truth is because it's a reflection of you!
Give us a quick rundown of any projects/events you have coming up.
I have book of poetry coming out sometime this year! You all could be looking forward to that collection. Right now, the title is Dark. Hurt. Love. Better.
Stay Connected to Tashema!
twitter: @sheemerz_
personal instagram: @sheemerz
other instagram: @youngblackpoets (GO HERE IF YOU ARE A WRITER!)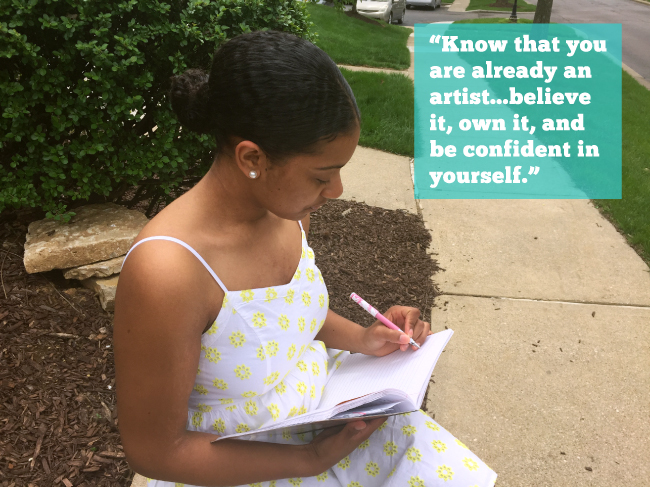 Follow YBA!
instagram: @youngblackartists
twitter: @ybartists