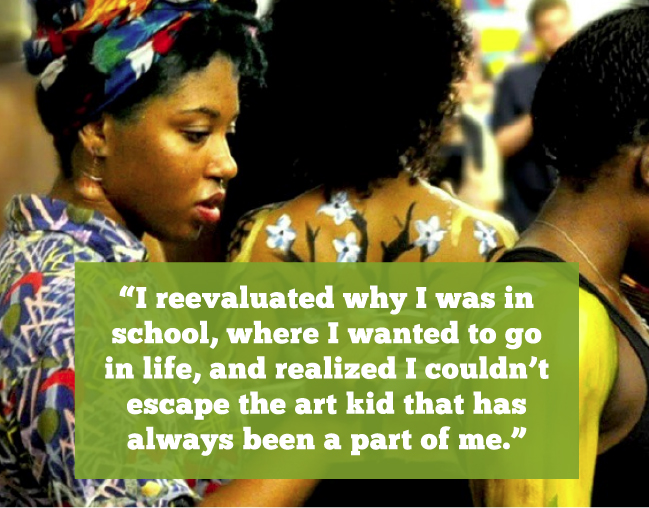 Tell us about yourself and what you do.
I'm a 23-year-old painter. I always drew as a child, but I started painting my last year in high school after I took a class. Fell in love with it and I've been painting ever since. No one really pushed me to pursue art as an adult. My parents supported me, but they knew just as little about being a working artist as I did. So I went to school for business instead.
I wasn't taking art classes for the first two years. I only painted as a past time at home. Painting was a source of peace and therapy for me. I'd spend countless nights just painting away without a care. Once I finished with my Associates degree, I transferred to a larger university. I was still studying business but I picked up an art minor so that I could have art classes again. In doing so I got to practice a lot, learn more about techniques as well as began to grow more as an artist. My art was still more personal for me, no one knew I could draw unless they sat by me in class and saw my doodles.
At the larger university I was struggling. I had moved out of my family's place onto campus, and was miserable. I was failing my business courses, dealing with family issues like cancer and bankruptcy. My world was crumbling and the art classes for my minor were one of the few things I looked forward to, possibly kept my little bit of sanity in tact. After a terrible academic year, I reevaluated why I was in school, where I wanted to go in life, and realized I couldn't escape the art kid that has always been a part of me. I changed my major to writing (another love of mine) and things seemed to change for the better after that.
I started to share my work online via Instagram last year. It caught the attention of a local business that was having an art show. Ever since I've been sharing more and have been in 5 more shows this year around Metro Atlanta. I graduated in May 2015 with bachelors in Journalism/Public Relations. Instead of going off to go work right away, I decided to pursue my long time dream of being an artist.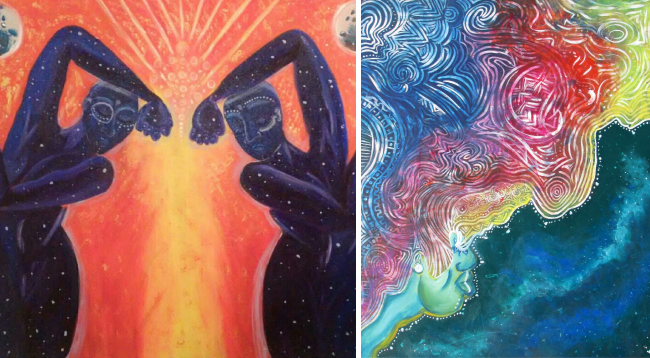 What is your biggest obstacle as an artist? What is your biggest success?
The biggest obstacle with pursuing art is having a business mindset. You can't half sell yourself or your targeted audience short. It really takes a lot of dedication and effort to constantly sell your brand and put yourself on display. People want instant results but there's so much prep work for that one night of success.
The biggest success is to know that me being myself is okay. I'm not making trendy art or copying someone else's style. I'm also relatively broke. Lol. However, I wake up every day and do what I love, and I get to meet the most amazing people at these shows, fellow artists. I'm being myself and I've received nothing but love and positive feedback the whole time.
What inspires your work?
I describe my art as journal entries. I put so much of myself into my works; the source of inspiration really depends on the piece itself. I pull from every day life, from relationships with my family, friends, and romance, music, traveling. Also, I reflect a lot of what I didn't see in the classroom into my art. Vibrant colors, black women in more positive images, and spirituality are elements that can be found in my creations.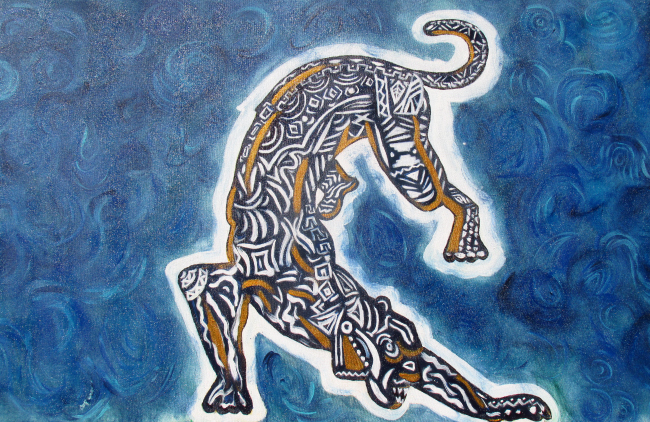 Are there any specific artists that inspire you?
Currently, my favorite artists that I follow are Markus Prime, Brianna Mccarthy, Miya Bailey, Brian Kirhagis, Sara Golish, and Michelle Robinson. I follow them all on Instagram. Each has a unique style and subject matter that they focus on. One day, I hope to do the same, for now I'm still exploring subjects.
What advice would you give an aspiring artist?
If I could give advice to a young artist, it is to not be afraid to be you. While I'm appreciative of my journey of self-discovery, I could have spared myself a year or two of struggle had I just embraced all of who I am. I'm still learning more about the woman that I have grown to be. I don't quite fit into these little societal boxes of limitations, but maybe it's for the best.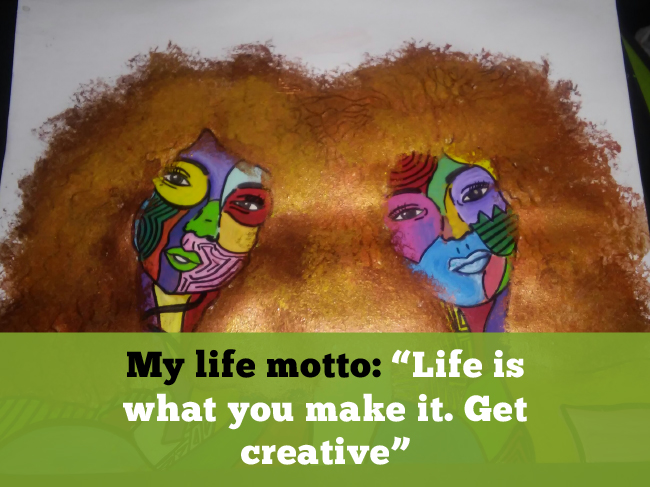 Keep in touch with Bri!
Twitter: @be_simp
Instagram: @bri.simpson
Email: bri.simpsonart@gmail.com
Website: besimpson.wix.com/allthingsbri
Follow YBA!
IG: @youngblackartists
twitter: @ybartists
tumblr: youngblackartist.tumblr.com
facebook: Young Black Artists
Want to be featured!? Click here.
Leave a comment telling us what inspired you most about this feature!