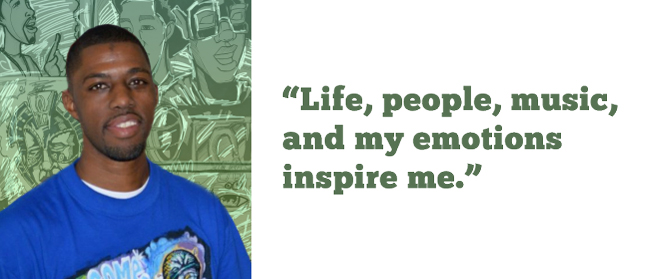 Tell us about yourself and what you do.
My Name is Suliman Onque. You can see my artist bio here (click)! I'm currently working on my comic book "Super Sketch Painter TM" (onqcomics), which will be available in September!
What is your biggest obstacle as an artist? What is your biggest success?
My biggest obstacle is not having enough exposure to the mainstream art galleries and art circles, but I have been featured in various newspaper articles. I've also been in a few great art shows and met so many great people along my art career, but my biggest success as an artist is still yet to come! So look out for that great moment and hopefully you're there to witness that great moment with me! And remember: "if you can imagine it, I can create it." #ArtLife
What inspires your work?
Life, people, music and my emotions inspire me. I'm also inspired by other artists' artwork.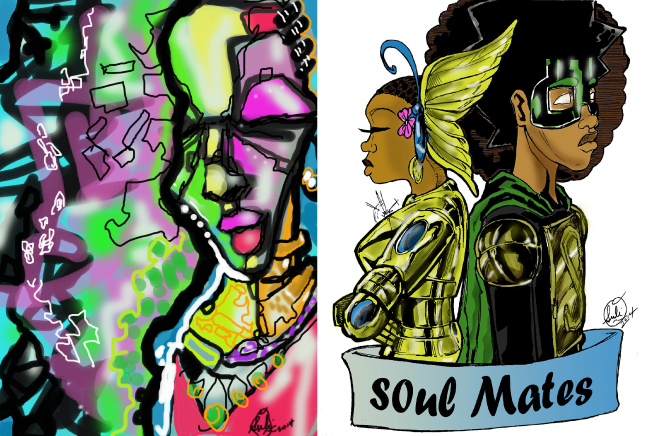 "Kortez" and "Soul Mates" by Suliman Onque
Are there any specific artists that inspire you?
Yvonne Onque (my mother), Samad Onque (my brother), and Rudy Martin (my mentor) also @ArtbyWak on Instagram.
What advice would you give an aspiring artist?
Never stop striving to better your art skills, find your art identity, and let your art style come from the heart…Enjoy yourself.
Things to look forward to from Suliman:
I'll be debuting my comic book "Super Sketch Painter TM" at the Newark Comic Con September 12, 2015!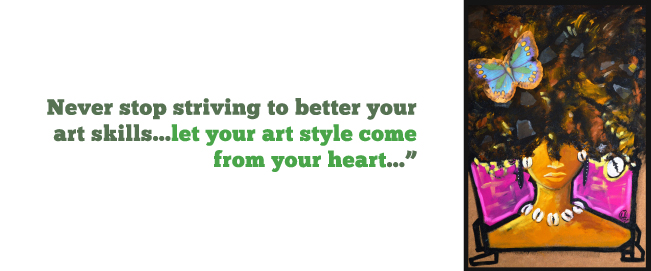 "Her Hair, pt 2" by Suliman Onque
Keep up with Suliman!
Website: www.slimsuliart.com
Instagram: @slimsuliart_world
Facebook: Slim Suli Art
Email: slimsuli10@aol.com and slimsuliart@yahoo.com
Follow YBA!
IG: @youngblackartists
twitter: @ybartists
tumblr: youngblackartist.tumblr.com
facebook: Young Black Artists
Want to be featured!? Click here.
Leave a comment telling us what inspired you most about this feature!